Why Jackson Christian School?
An education from JCS advances wisdom and equips children to stand firm in their faith.
Transforming Faith Academic Excellence Preparation for Life
Formation of JCS
Jackson Christian School began as Jackson Baptist School in 1972. The school was born by God's grace as a result of the efforts of concerned parents and ten area churches.
Jackson Christian enjoys the freedom of educating children with a biblical worldview in every respect. The school is non-denominational; with a student body that represents over 45 area churches. All faculty, staff and board members must be in complete agreement with the school statement of faith, philosophy of education and lifestyle statement. This agreement of faith and goals amongst school staff, parents and our governing board creates a unique family environment which serves children from Christian families with academic excellence, transforming faith and preparation for life.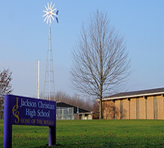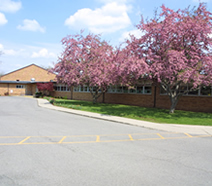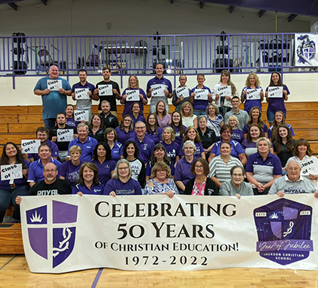 Worldview Matters
---
Communication always involves a worldview.
At Jackson Christian, our worldview comes from acknowledging Jesus as Lord and from recognizing that His Word is truth.
JCS Biblical Worldview Statement
Academic Advantages
Students gain a serious edge academically.
We offer Reading Recovery to ensure every child learns to read well and we offer STEM classes at all campuses. Since many of our teachers are also adjunct professors in local colleges, we've been able to team with those institutions to teach their course as part of our regular schedules. The result is that students can graduate with their freshman year of college complete, at a negligible cost.
Accreditation
JCS is Fully Accredited
The Association of Christian Schools International

AdvancED
Memberships
The Association of Christian Schools International

Christian Schools International

Michigan High School Athletic Association

Michigan Band and Orchestra Association
JCS Administration
We value an open-door policy of communication and encourage visits, emails and phone calls.