Kingdom Kids Preschool
Preschool for Threes & Younger Fours
Begindergarten for Older Fours & Younger Fives
Kingdom Kids Preschool is filled with warm and caring people who provide "exceptional beginnings for early learners." Our faculty members are highly trained educators who love the Lord and have a special giftedness for teaching our smallest students.
Kingdom Kids is a happy, colorful and stimulating setting, which opens young minds to absorb the early skills they will need for success in school. Our engaging activities are purposeful because we focus on academic readiness. We also provide lots of social and emotional learning opportunities for a well-rounded preschool experience.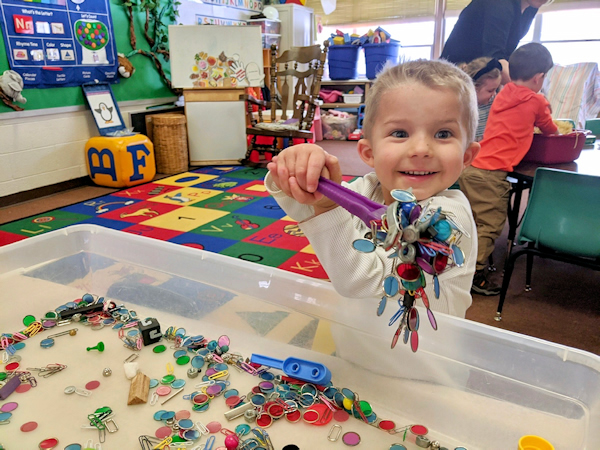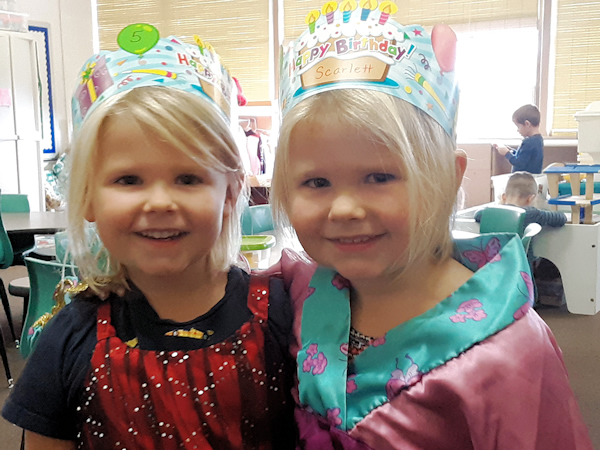 Kingdom Kids Preschool has enjoyed a long-standing and well-earned reputation for preparing little ones for a great start in school. Our goal is to provide a fun, interactive environment to develop a lifelong love of learning. Our preschool teachers have special training in early childhood education. Kingdom Kids offers two programs for specific age groups.
Preschoolers and Begindergarteners will enjoy an innovative and highly successful phonics curriculum called ZOO-Phonics®. Zoo-Phonics teaches children all about animals: their habitats, their special characteristics, even their geographical location. Then we expand on those animal names to help children learn alphabet letters and sounds with an exciting, multi-sensory approach using music, visuals, movement and a multitude of activities! Foundational math skills, including counting, sorting, organizing data, and creating patterns and charts is all part of the fun!
Preparing Them with a Great Start
While we are focused on preparing them for the big step of starting school, we are driven by the love that Jesus showed to the little children as they played around His feet. We believe that kids are the most important blessings God gives. The value God places on each child cannot be measured. We delight in nurturing them in our classrooms so that they fall in love with learning and with God right from the start.
Flexibility in Scheduling & Tax Deductible
We are focused on meeting the needs of our parents as well, so scheduling for preschool and daycare can be combined for greater flexibility. You may choose Mondays, Wednesdays & Fridays, Tuesdays & Thursdays, or all five mornings, with afternoon daycare available until 5:30 PM. Kingdom Kids is licensed by the State of Michigan so that a portion of the cost is tax-deductible.
Your Child's education has significant impact.
An education from JCS advances wisdom and equips children to stand firm in their faith.