Elementary Campus
Kindergarten-5 Grade
When you walk in the doors of our school, you will see our motto, "Where kids count for Christ." Knowing the immense value that God places on each child drives all that we do at JCES.
Visitors to our school often remark about the orderly, yet warm, atmosphere. We believe that children can best learn when they know they are loved and where there is structure and creativity. Our teachers are free to love and teach their students within an atmosphere of mutual care and respect. Loving discipline creates a calm classroom and develops children who respect teachers and also their peers resulting in excellent academic success.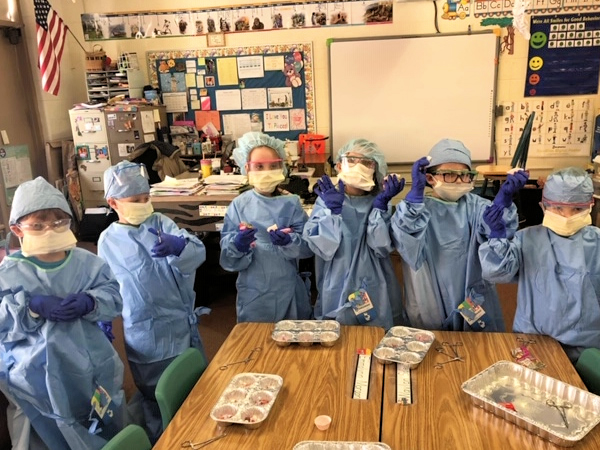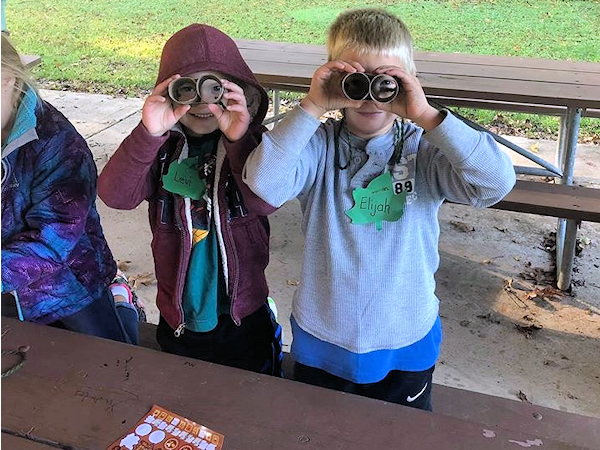 Our kids and teachers form a powerful team so that they accomplish great things academically, making each day fruitful. Spontaneity and imagination go hand in hand with a relaxed environment so that everyone has the opportunity to flourish.
Our children thrive because they are provided with a complete and honest education. They learn about God's presence in every area of academics, whether it is the incredible order of mathematics, the wonder of science, or the gift of language. Kids learn to see the awesome character and care of God demonstrated everywhere around them. Our test scores are proof that Jackson Christian education works.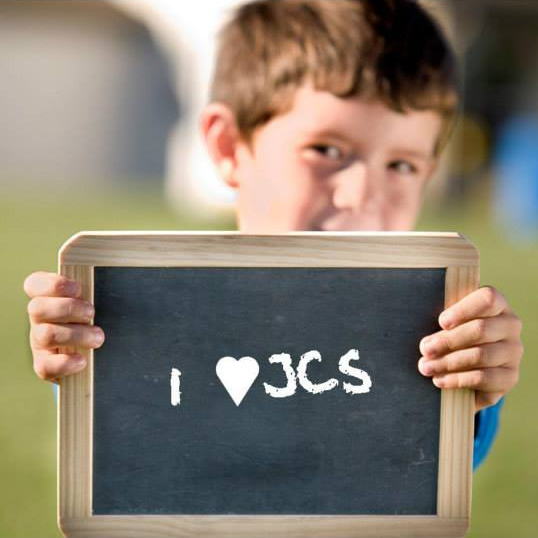 Jackson Christian Elementary School (JCES) offers great extra opportunities to discover young actors, musicians, athletes and so much more. Performance opportunities, intramural sports, computer classes, unique field trips and stimulating chapels give our kids a well-rounded and exciting school experience.
Parents play an important role in the life of JCES. Parent volunteers coach our teams, prepare special hot lunches, listen to our Bible verses, and assist our teachers, plus much, much more. They are critically important to the wonderful success we experience.
Every stage of academic instruction is designed to be the platform upon which the next stage is built. Jackson Christian Elementary academic programs are keenly focused on students acquiring the skills and knowledge that are required to confidently move forward. Our gifted and certified teachers use multiple teaching methods, including technology to challenge students with varied learning styles.
Reading
Significant resources are devoted to developing strong readers, who have excellent comprehension skills. To enhance classroom reading instruction, all JCS elementary students participate in Accelerated Reader™ and weekly library sessions. "Leveled Reading" books are used so that students and their parents can map their reading progress.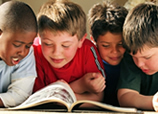 Reading Recovery® is an early intervention program that has been used with tremendous success at JCS. Our reading teacher is a certified Reading Recovery Specialist who works with the lowest achieving first graders—these are students who are not catching on to the complex set of concepts that make reading and writing possible. Each student receives individualized tutoring until they achieve at least grade level reading and comprehension skills. It is true that, year after year, over 95% of Jackson Christian Elementary students read at or above grade level.
Language and Writing
Language is one of God's many gifts to us as His creation. The Bible is God's written communication to us which demonstrates the importance we place on the disciplines of language and writing. Grammar allows children to understand the complexities of language. Understanding parts of speech and diagramming, in the upper elementary grades, is highly valued in our curriculum. Spelling and vocabulary is also an integral part of our program. JCS "Writer's Workshop" gets our students in the habit of writing so that they continually practice and improve on their written communication skills.
Math
Mastering math tables in elementary is fundamental to life and to advanced mathematics in high school and beyond. BJU Press Math curriculum, and "Mastering Math Facts," is used to help students grasp rudimentary math skills. Learning concepts, committing concepts to memory through practice, connecting concepts to each other and then applying them to problem solving skills is the process we use to help students achieve success in math.
Our Elementary curriculum is "rich" in many disciplines and special learning opportunities.
Lunch options at the elementary campus include items for purchase each day, a hot lunch option on most Fridays and the opportunity for students to bring their own lunch.
Daily Lunch
Many elementary students "brown-bag" lunch each day. Some students also purchase additional items from the Lunch Counter.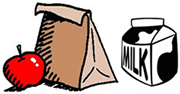 The Lunch Counter at JCES provides ala' carte options for purchase Monday through Friday. Children can select from items such as yogurt, cereal, pizza rolls, chicken nuggets, fruit and more.
There are microwave ovens available for student use. Lunchroom aides are available to assist younger children.
Friday Hot Lunch
On most Fridays, a hot lunch option is offered with a rotation of 3 or 4 lunches .
Lunch Punch Cards & Ala' Carte Cards
For the convenience of parents the following Lunch Cards are offered.
Milk/Juice/Bottled Water

$10 (20 punches)

Friday Hot Lunch

$20 (10 punches)

Ala' Carte Card

$10 (account set up by parent)
Ala carte items range in price from .25¢ to $1.00
Your Child's education has significant impact.
An education from JCS advances wisdom and equips children to stand firm in their faith.